family tradition
our story
Founded in 2018 by, Ebony Kirby, Creative Tables has come a long way since our humble beginnings. Family, and my passion for creating a unique food experience is why I started. Realizing how I fit into this business category and my desire for entrepreneurship is what drove the startup of my company. We hope you enjoy our products and services as much as we enjoy offering them to you. If you have any questions or comments, please don't hesitate to contact us.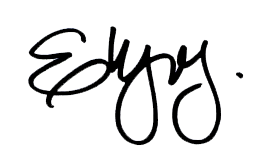 Memorable Designs for Memorable Occasions!
what our clients say
testimonials
Creative Tables made my birthday cake and it was perfect!!! The cake was gorgeous and it tasted amazing. It was a strawberry cake, it was the highlight of my whole day!! Thank you so much!!!!
Creative Tables provided the desserts for my wedding and the table was absolutely beautiful! Totally fit with the theme of our wedding and the cookies tasted phenomenal. Ebony learned how to make a type of cookie just for us and it was amazing. Love love love, and would highly recommend!!
Creative Tables did an amazing job at our wedding!! The setup was beautiful and everything tasted so good! The guests kept talking about the desserts!! So glad we found them, and definitely recommend!!!